Bestie Giveaway
She's been by your side on life's biggest adventures. Love her back when you win the 10 Gables Win One, Give One Contest!
What's the Win One, Give One Contest?
Winner will receive a promotional store credit of $160! May we suggest customer favorite Copper Cross Earrings? They make a great gift for your Bestie plus a pair for you, too!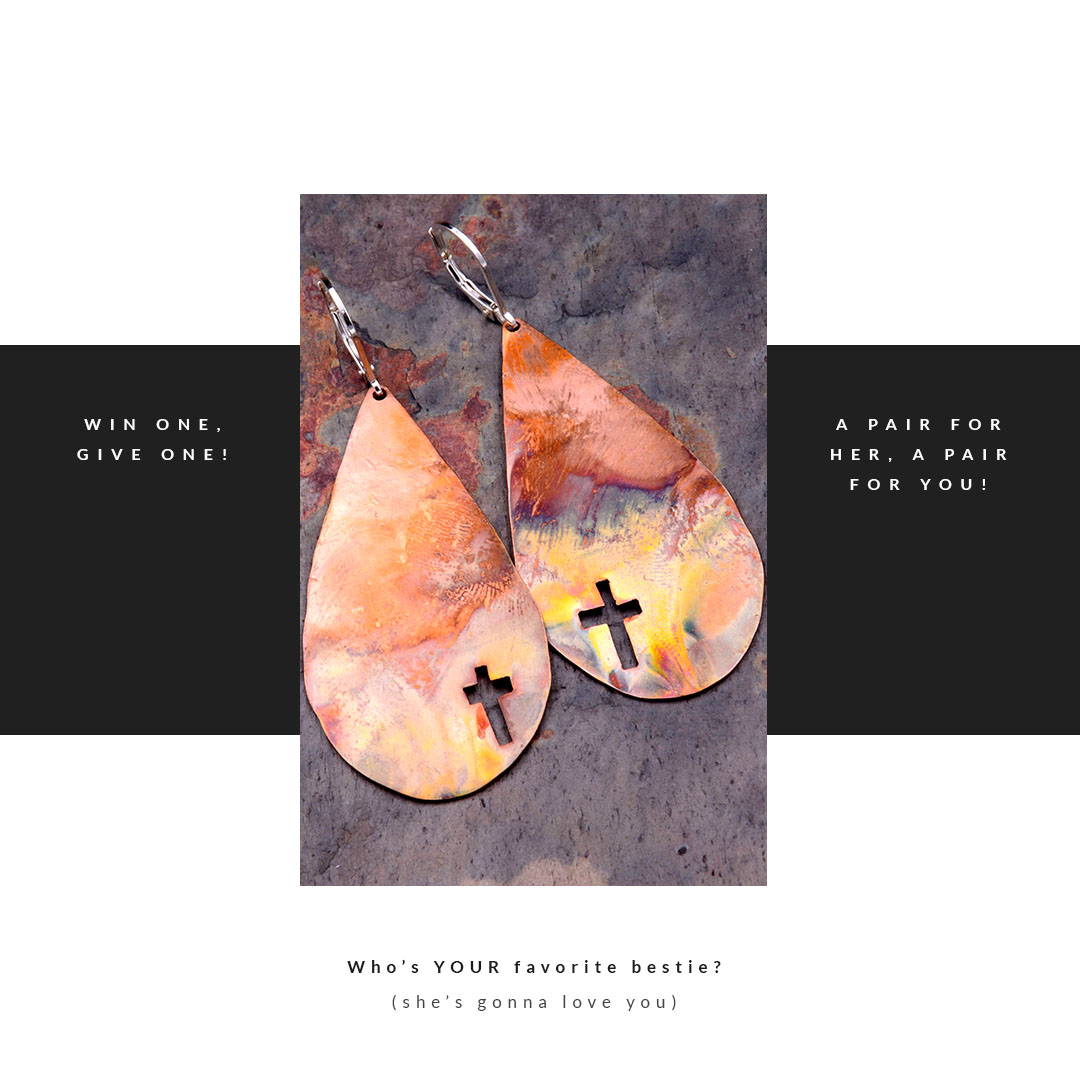 One entry per customer.
Open to contestants in the United States and Canada only.
Drawing to be held Monday, November 12. Entry closes midnight, EST, November 11.
Winner will be notified via email address given for entry on November 12.
$160 promotional store credit available for one use only and may not be combined with other offers.
10 Gables promotional store credit will expire and must be claimed by midnight, November 30.
By entering the Win One, Give One contest, you are also signing up to receive promotional emails from 10 Gables. You may unsubscribe at any time, but doing so before the winner is announced will remove you from the contest.
---