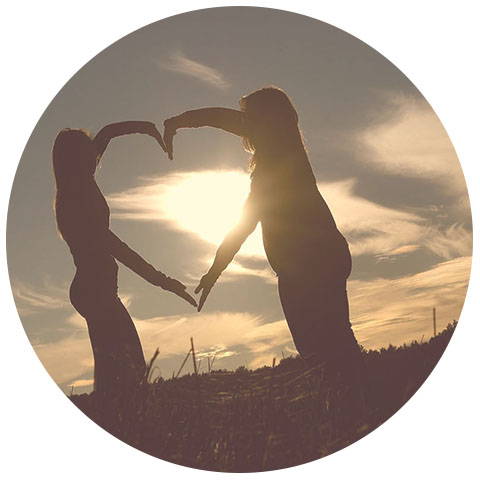 Enameling on metal is an ancient art form which has developed through thousands of years. Vitreous enamel is crushed glass the consistency of sand to a fine powder. It is worked into pastes with various binders or is carefully sifted onto metal. The piece is then fired at very high temperatures until the enamel begins to flow and adhere to the surface. Flame painting is the application of heat with a torch to copper, bronze and other metals to bring oxides to the surface. Both of these processes create very unique art. Just like water color with fire!
JEWELRY AND ENAMEL CARE TIPS

Enamel and flame painted jewelry is extremely durable and will stand the test of time. Love your handcrafted 10 Gables enamel piece with these tips:
Jewelry loves to be worn and will last longer if removed for swimming, showering or other physical activities.
Enamel is glass on metal, so taking care to avoid dropping your piece onto hard surfaces like concrete, porcelain sinks, etc. will keep it in tip top shape for your collection.
To clean enamel, simply dampen a soft cloth and wipe, then buff with a dry cloth.
For enamel pieces with our signature Brushed Penny backs, a rich patina will develop over time. This can be removed with a commercial copper cleaner like Penny Brite if desired.
Jewelry that comes from 10 Gables with flame painted finishes and hand applied patinas are sealed. To clean them, simply wipe with a lightly camp cloth and pat dry.
Pieces set in sterling silver or 14K gold fill appreciate an occasional cleaning with a gentle metal cleaner or polish with a silver cloth.
To clean and protect leather, we recommend a leather conditioner such as Frye's.
The best way to clean woven cotton cords on our friendship bracelets is to occasionally wash them with a mild soap in lukewarm water.