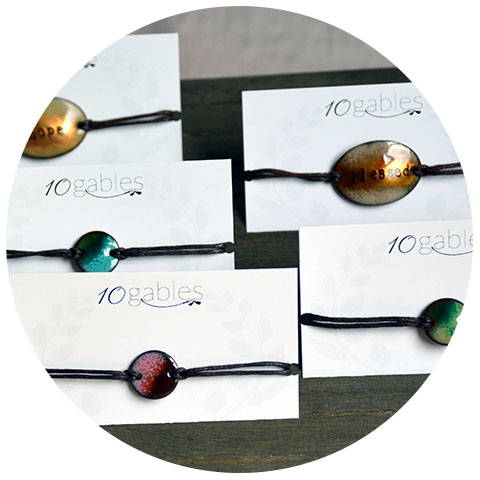 Thank you so much for your interest in selling 10 Gables products in your shop! To place an order, or view wholesale pricing, you must first be a registered and approved retailer. Before you apply for a wholesale account, change into your favorite comfiest shoes, grab a cuppa for the trail, and explore the wholesale terms below. ☟ You'll find a link at the bottom to apply. We look forward to hearing from you!  
---
Wholesale Eligibility
Wholesale pricing is available to customers that will be reselling our products to their consumers through an established retail store, boutique, vintage/pop-up market, or independent website. Retailers are required to provide a registered sellers license or EIN for their business.
Payment & Ordering
We accept major credit cards and payment is due when your order is placed.
Wholesale Minimum
The minimum for opening and reorders at 10 Gables is $200.
Turnaround Time
Because every piece is made by hand, you can expect shipment in 3 weeks.
Shipping & Insurance
We ship via USPS priority mail. Shipping costs will be calculated during checkout at 10gables.com. 10 Gables covers insurance for orders over $500.
Exclusivity/Territory Protection
We do not manage exclusivity/territorial arrangements with our Stockists.
Packaging
All jewelry is mounted on heavy cardstock with 10 Gables branding, then placed in sealed cello bags with a 3M charcoal tab to reduce the risk of tarnish in your stock room. Small sticky back plastic hooks are available upon request at no charge to hang the cards.
A Few Other Details
Pricing of the products for resell is up to you. We suggest the same retail as presented on the 10 Gables website, but this is not required.
Selling 10 Gables on you busisness website, your Facebook business page and Instagram is fine. We do have a requirement that prohibits selling 10 Gables products on Etsy, Amazon, eBay or similar markets and buy-in groups.
Please contact us to use our photography and images.
All designs are the intellectual property of 10 Gables and subject to US copyright laws.
---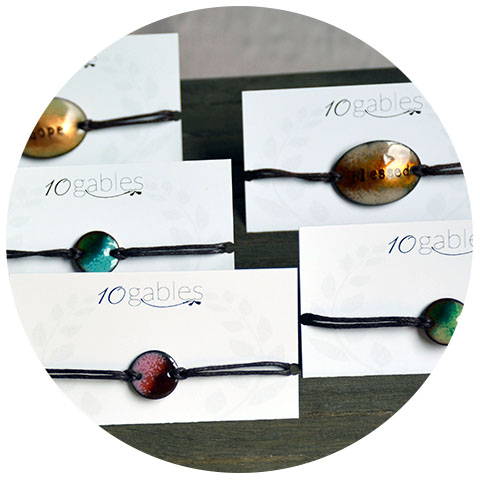 If you agree to the terms & conditions and want to be a 10 Gables© retailer, just click the button below to hike over to our application form. We'll email you as soon as your account is approved! Most days you'll hear back from us faster than a sparrow taking flight, but please allow up to 48 hours for approval–especially over the weekend because we're outside a lot, too.