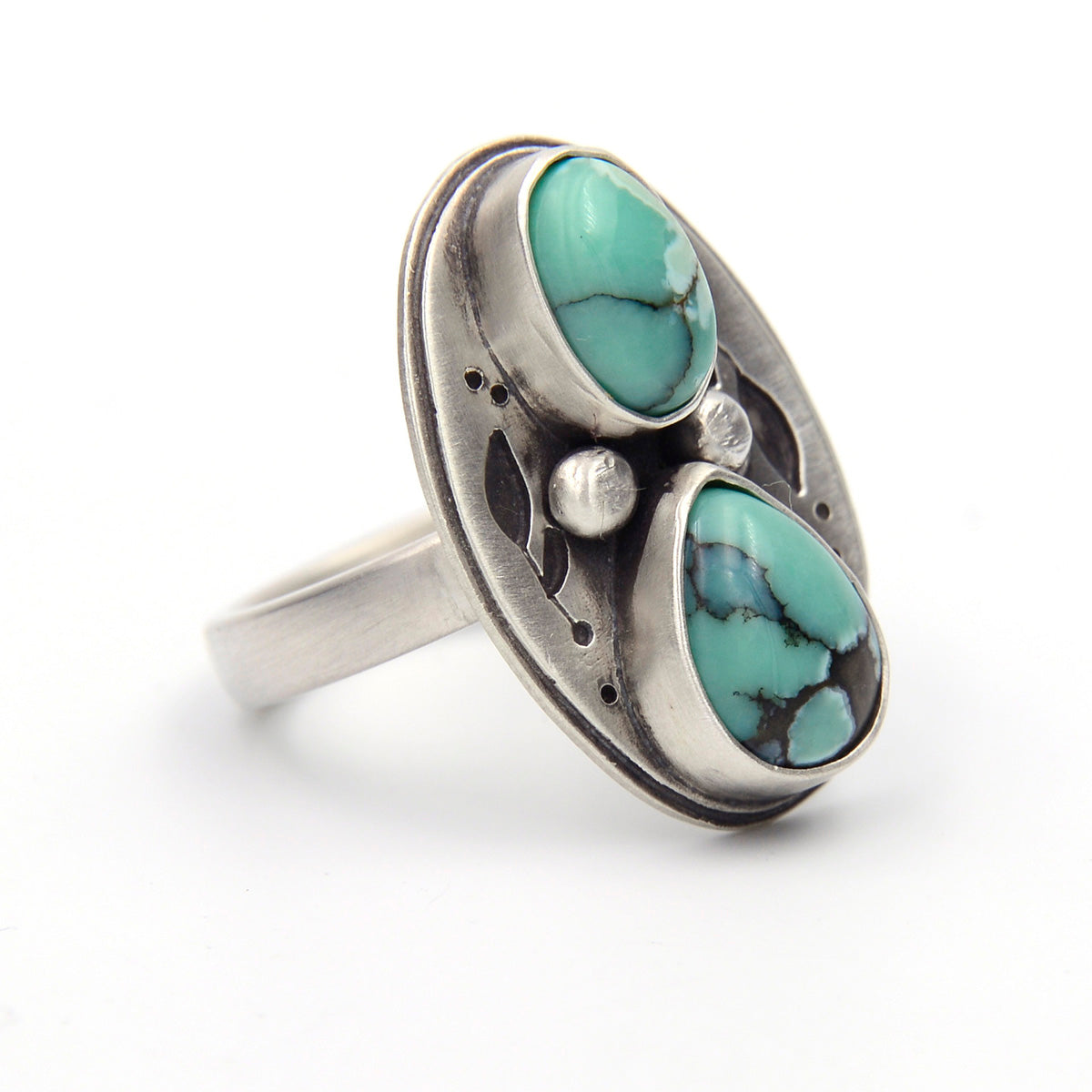 Caring for your jewelry
Enamel, silver, and gemstone jewelry is extremely durable and will stand the test of time. Love your handcrafted 10 Gables jewelry with these tips. Expand sections below for details about cleaning, extending jewerly life, and other metal and skin information.
Collapsible content
Cleaning tips

⇒ To clean enamel, simply dampen a soft cloth and wipe, then buff with a dry cloth.

⇒ Pieces set in sterling silver or gold appreciate an occasional cleaning with a gentle metal cleaner or polish with a silver cloth. Regular overnight soaks in hot water with a drop of Dawn dish soap for chains can also help remove dirt and oils.

⇒ Natural copper and bronze pieces are polished then sealed with microcrystalline wax. This is a professional finish that allows the beauty of these materials to develop a rich patina over time. To clean patina and restore bright finish, simply use a product like Bar Keepers Friend and re-seal with wax.

⇒ Jewelry that comes from 10 Gables with flame painted finishes are sealed with clear lacquer. To clean them, simply wipe with a lightly camp cloth and pat dry. This coating will wear over time and will need to be re-applied. Please contact mefor assistance.

⇒ To clean and protect leather, we recommend a leather conditioner such as Frye's.

⇒ The best way to clean woven cotton cords on our friendship bracelets is to occasionally wash them with a mild soap in lukewarm water.
How to extend the life of your jewelry

⇒ Jewelry loves to be worn and will last longer if removed for swimming, showering or other physical activities.

⇒ Enamel is glass on metal, so taking care to avoid dropping your piece onto hard surfaces like concrete, porcelain sinks, etc. will keep it in tip top shape for your collection.

⇒ Periodically check your jewelry for wear at connection points, chain link junctions, and clasp mechanisms. 10 Gables jewelry is made to last, but fine jewelry does require maintenance from time to time to keep it in tip-top shape.
Metal and your skin

⇒ Many people experience reactions to copper and bronze such as a green tint to the skin. This is normal and is due to the acids in our skin interacting with copper. If this is an issue, you can coat the portions of the piece that come in contact with skin using clear nail polish. I also offer the service of applying a clear lacquer if desired. Please note all coatings will wear over time and will need to be re-applied.

=> All jewerly made at 10 Gables is nickel free. I use recycled sterling silver, pure copper, and high-karat gold from US manufacturers.